Multipurpose Barber Chairs From Honghui
When male grooming is becoming increasingly popular, choosing the right barber chair is extremely important. Bearing in mind that barber chairs must be able to support the height and weight of men of all shapes and sizes, it's essential that the chairs you choose are robust, durable and comfortable as well as attractive looking.
You can opt for hydraulic or motorised barber chairs, electric being more expensive but with a smoother operation. To better facilitate mens' grooming, such as wet-shaves and other treatments, it's important to have multi-functional chairs incorporating reclining backs and headrests. Barber chairs can also incorporate useful features such as clipper hooks and gown rails.
Barber chairs are constructed with a wood interior and vinyl or leather upholstery. Metal or wood trim can be used on the arms or elsewhere to give the chairs a style and design element. Styles of barber chair vary from traditional to modern, but comfort should always be at the forefront when making your selection.
Currently barber chairs are being purchased as unisex chairs for popular practices such as threading, teeth-whitening and other facial treatments. They are also widely used as specialist make-up chairs by TV and film companies.
The growing popularity of male grooming and the ever-widening range of uses for barber chairs means it's important that your choice ensures both great design and excellent functionality. Honghui Salon Furniture can offer expert advice on which chairs will best suit your requirements, as well as offering a great selection of barber chairs from which to choose.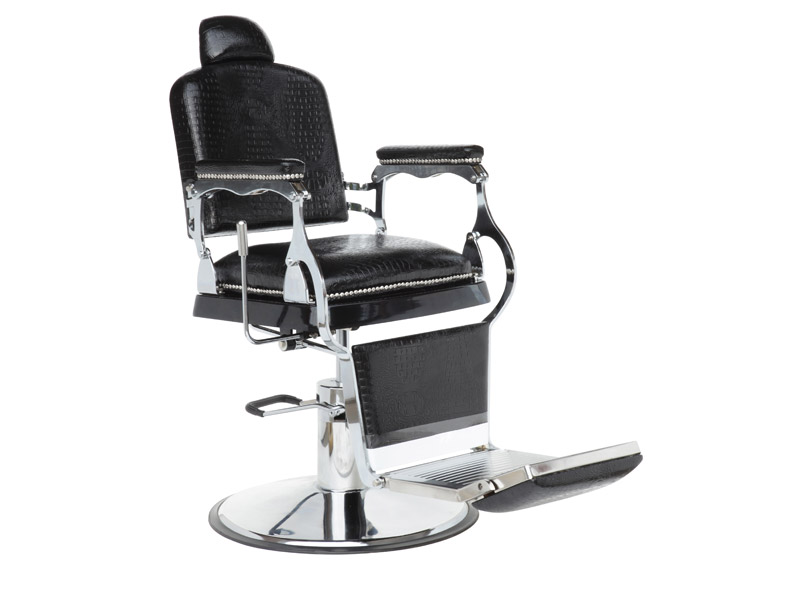 HONGHUI Beauty & Hairdressing Equipment Co., Ltd manufactures all kinds of salon furniture. We suppply styling chairs, shampoo chairs, baber chairs, waiting chairs, mirror, hair steamer, water system and so on. Contact us now: honghui@hh1995.com