Is Your Salon Equipment Ready for the Biggest Season of the Year?
As the warm air begins to reach even the most northern climes of the nation, thoughts turn to traditional spring and early summer activities - and in the salon industry that includes proms, graduations, and most importantly, weddings.
Does your salon look like it's up to the job of supporting a busy event season? Does your salon equipment reflect the luxury that these special appointments are looking for?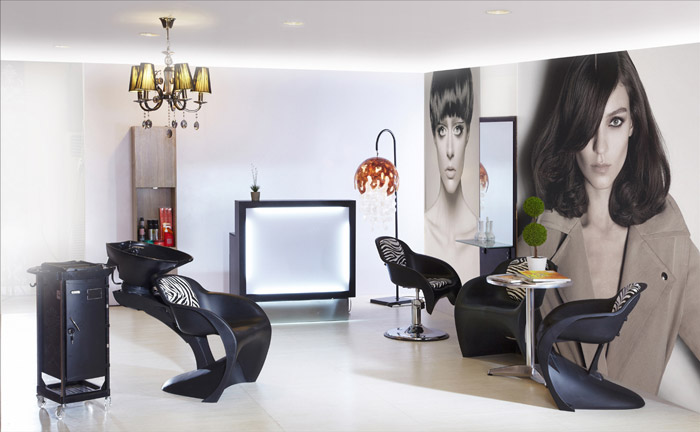 If not, you may want to think about what you can do now to position your facility and salon equipment for booking more high-end, expensive appointments. After all, with an average of over $1,100 spent by each prom-goer nationwide and over $30,000 per wedding, having a strong offering in these key markets can really make the difference in your annual revenues.
One of the differences between these events and traditional salon appointments is the opportunity for booking multiple customers for extended high margin services simultaneously.
For proms and graduations, having the ability to prep with classmates and friends can be a reason for your clients to select your salon as that special place to spend a bit more on the big day. For weddings, it's all about getting the entire party together to share the experience.
If your facility is distinctly equipped just for single-appointment support, you're losing out on some of the biggest dollar opportunities in the industry. By leveraging intelligent salon equipment leasing, you can minimize the impact on your budget, while generating those revenue upsides from services that these critical customers are looking for.
Here are some tips:
" Think in multiples. Don't just price for individual appointments-put together a package for the entire party, capturing 4 - 5 more clients for that day.
" Go beyond hair and makeup. Sure, hair and makeup is your "bread and butter," but what can you do to add more to the experience? Consider leasing a massage chair or two to calm the nerves of stressed out graduates, prom queens, brides and bridesmaids.
" Create an event party escape. Can you carve out space in your salon to create a more serene, spa-like experience to where the entire party can retreat, enjoying their pampering in a private area?
Lastly, think about how you can increase the amount you charge for these packages. If you can acquire high end salon equipment for the season and put together a complete bridal package, you can improve your top and bottom line by extending your services beyond hair and makeup.
HONGHUI Beauty & Hairdressing Equipment Co., Ltd was founded in 1995. It is a comprehensive private enterprise, solely engaged in the manufacture of hairdressing furniture. Contact us now: honghui@hh1995.com