Waiting Chair is Not The Only Put in Decorating Your Salon Lounge
A salon lounge or waiting area can be a place where clients and their companions relax and wait for their turn or it could be a place where people sit anxiously awaiting their turn. The right environment takes the stress out of waiting and adds to the ambience of the whole visit. Here are some do's and don'ts to consider when planning the layout, design, and salon accessories and supplies of your salon. This info can be helpful whether you're opening up a new salon for the first time or if you are re-designing your salon in an effort to have a makeover that helps you boost business and customer satisfaction:
Do's
Comfortable Seating - You can find a variety of comfortable waiting chairs that match your salon décor. A comfy seat can keep a waiting client happier. Salon lounge furniture that matches your décor is available. (We sell wholesale salon furniture. Check out our variety and great prices. We ship throughout Australia.)
Something to read - Industry magazines, beauty, housekeeping, or parenting magazines can be great. It's also a good idea to have your salon's portfolio, showing what kind of work you do, as well as industry beauty catalogues for people who haven't decided on a style or colour yet. Keep your demographic in mind. Consider having some magazines for the opposite sex, too, to keep waiting partners occupied.
Refreshments - Having coffee, tea, and a water cooler can help make guests more at ease.
Entertainment - A television or radio could help keep people occupied.
Don'ts
Don't make the area too cluttered in an effort to make people comfortable. Don't get stuck in a design rut, either. Periodically consider upgrading your look. Don't leave magazines sitting around for 5 years.
Don't forget to have staff keep the waiting customers in mind. Periodic updates or offers for refreshments, not forgetting to have a place to hang a coat, not forgetting to keep the area tidy, and other areas will make a difference in how the waiting customer feels. Waiting areas are often in earshot of reception so don't forget to make sure staff knows better than to gossip or take lengthy personal phone calls near this area.
Maybe's
Whether your salon caters to kids or not, you'll want to consider having something in the waiting room for children. Kids' magazines, colouring books and crayons, and maybe even a few small toys could be a good idea.
The experience of waiting isn't great for anyone but the way you impact that experience with your lounge or waiting area can make an impact on how happy a customer is once they sit down in the hairdressing chair as well as how often they will come back.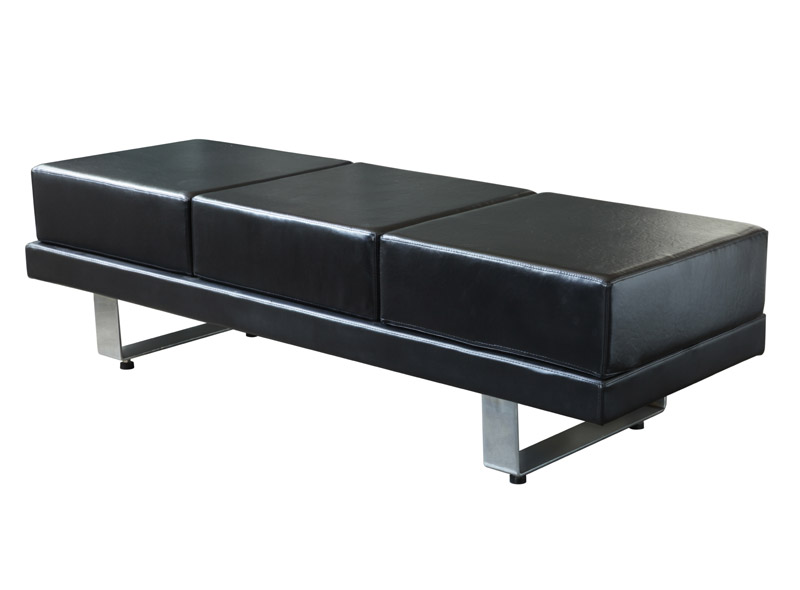 HONGHUI Beauty & Hairdressing Equipment Co., Ltd manufactures all kinds of salon furniture. We suppply styling chairs, shampoo chairs, barber chairs, waiting chairs, mirror, hair steamer, water system and so on. Contact us now: honghui@hh1995.com