3 Secrets to Save Money on Your Salon Furniture
There are a lot of costs associated with starting up a salon, costs that include the store rental, utilities, employees, advertising, salon equipment and salon furniture. It's no surprise that with all the money that is put into the opening of a salon, success is difficult to come by. However, owners of new salons can find ways to save money on their initial costs. The following are three ways that a new salon owner can actually save money on the purchase of salon furniture: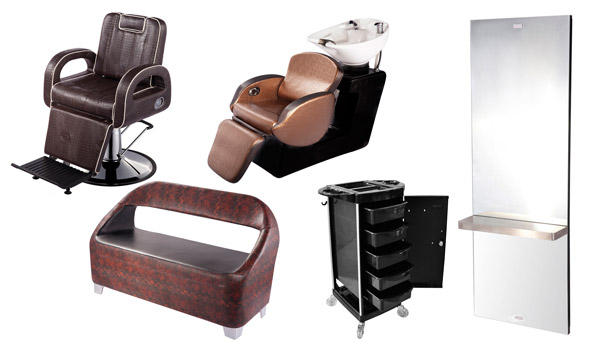 Buy Used Salon Furniture - Just because a salon owner decides to buy used salon furniture does not mean the furniture is going to look like it's 20 years old and falling apart. Used salon furniture can look and operate just as well as new salon furniture for only a fraction of the price. If owning new salon chairs is important to the salon owner, then he or she should consider purchasing used salon furniture first and then gradually upgrading each piece when the salon is becoming more successful. The owner can simply sell of their older salon furniture if they do this. Simply go online to look for deals on salon furniture at different online warehouses to find the best bargains.
Buy Salon Furniture Direct - Salon owners that don't feel comfortable purchasing used furniture can pick up salon furniture that is direct from a manufacturer. These furniture pieces have never been used because they have never been sold; however, because newer models exist, they are often available at discount prices. While customers and employees may be able to tell the difference if the owner purchases salon furniture that is used, if it's only purchased from CCI Beauty no one will be able to tell the difference. Not to mention that it can always be replaced when the salon begins to make more money.
Buy Salon Furniture From a Closing Business - This is a strategy that not many salon owners think about. New salons pop up all over the place. However, because of the costs of running a salon, many of them fail. In fact, many salon owners make the mistake of spending extravagant amounts of money on brand new, top of the line salon furniture when they can't yet afford it. This leads to the salon struggling and eventually going out of business. Smart salon owners can search for failing salons and purchase their brand new salon furniture for huge discounts.
Owners of new salons should try to save money where they can until their salon becomes successful. These are three ways that salon owners can save money on their salon furniture.
HONGHUI Beauty & Hairdressing Equipment Co., Ltd manufactures all kinds of salon furniture. We suppply styling chairs, shampoo chairs, baber chairs, waiting chairs, mirror, hair steamer, water system and so on. Contact us now:honghui@hh1995.com